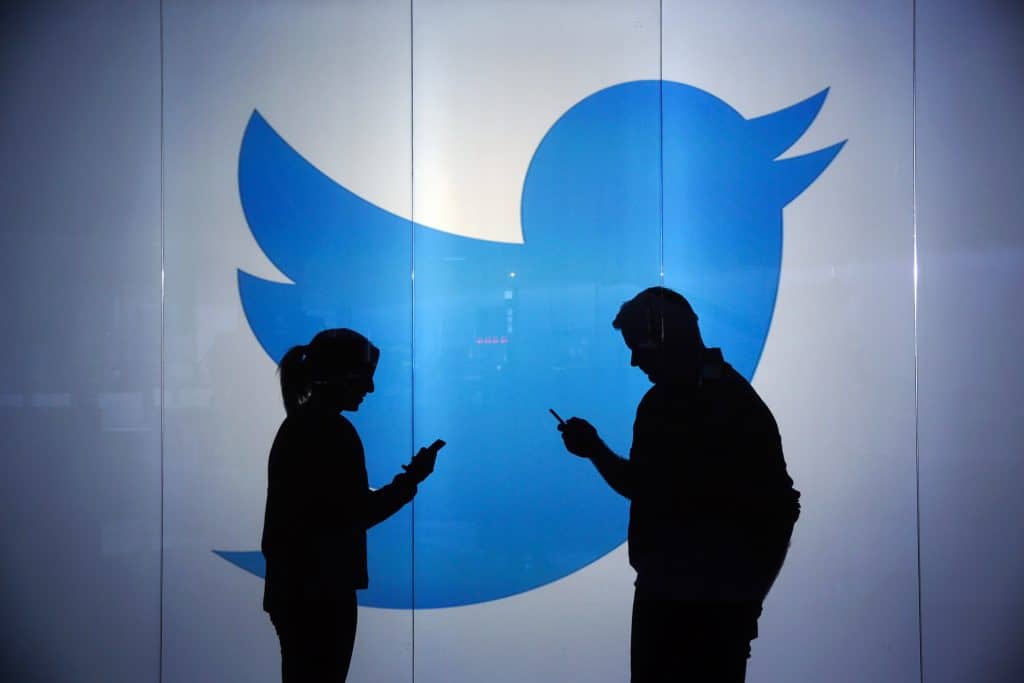 Let's talk about a social media platform that a lot of people don't seem to fully understand yet. Real estate marketing through Twitter is important so I've collected some extraordinary information for you that can surely help you in your business. Real Estate marketing is endorsing your product or brand (as a real estate agent) by securing your buyer and seller leads as well by promoting or sharing your listings on different social networks, publicity of your agency, and developing the website content for your business. For the promotion of any kind of business, social media is the key to success for this now a day. One of the top 5 largest social media networks is twitter. Here in this article, we will provide you some of the ways in which you can do real estate marketing through twitter.
Twitter Tools that you can use:
Like all the other major social media platforms, Twitter has the facility to provide its users with some marketing products that can help any kind of business in their promotion. Since you're using Twitter to market your real estate business it's a great time to start now because their platform is not as saturated with real estate agents as say Facebook or Instagram.
The free tools below will help make your Twitter learning curb:
Analytics by Twitter: The Twitter platform makes it very easy for you to obtain crucial information to make your tweets more effective. It measures the engagement of your tweets and learns how to make your tweets more successful. It also explores the interests, locations, and demographics of your followers.
Social Oomph: A tool that can schedule your tweets, track your related keywords and welcome new followers on your profile.
Later: A tool that helps you schedule and automates not only your tweets but also your Facebook post, Instagram post, and pins on Pinterest.
Determine your audience:
If you want to successfully market through Twitter, you should invest time narrowing down your audience. When identifying your Twitter audience it's important to keep a few things in mind.
First, you want to make sure that your Twitter profile has valuable content. When relating back to your real estate business this means that once you've determined your audience, begin to post things that would attract your audience. For example, if your target audience is first time home buyers then your content should include; a first time home buyers "how-to" video on the process of buying a home, or a printable PDF for the "5 Steps for Buying Your First Home" with your branding, or even a short ebook about why buying a home now is a great investment for your future. Should you do this successfully, the opportunity to make a community of people interested in real estate and networking relationships with other agents is very likely and beneficial for you.
Second, now that you have valuable content on your profile, you want to look for users that have already expressed interest in real estate. In order to do this, a tool called "Advanced search" is available when you're logged in to twitter.com. It allows you to tailor search results to specific date ranges, people and more. This makes it easier to find specific Tweets and profiles.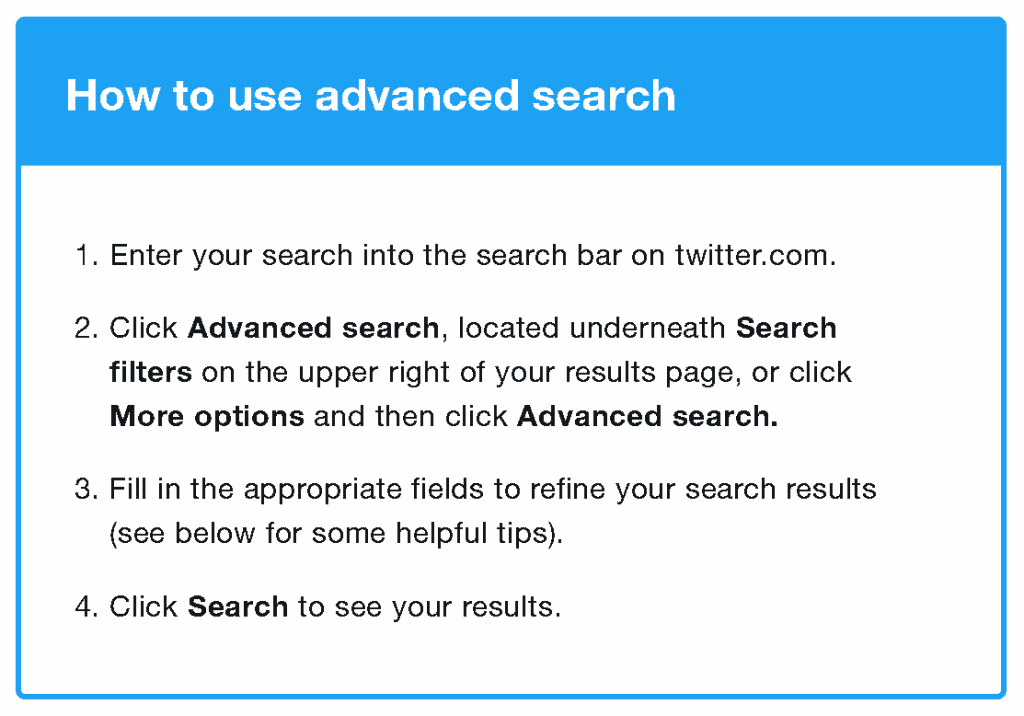 Engage and inspire your followers:
After knowing your target audience, now it is time to involve with your audience and grow your following, to do this, you can use different methods including; liking tweets, commenting, using relatable hashtags, and tweeting valuable content, these methods can get your consistent and regular interaction. For even better engagement, it's important to know that your attitude and professionalism can be a bit more laid than other platforms like LinkedIn or even Facebook. This means it's okay to use meme, emojis and even GIFs! Posts with this type of media get a lot more interaction and engagement. The key is to be consistent and creative. If you do this effectively, you will begin to see more followers and valuable feedback on your content. Give your audience something interesting and informative and they will look forward to your tweets.
[10 Trigger Words to Use in Real Estate Marketing]
Things to avoid with Twitter marketing:
We've talked about what you SHOULD do to be effective with your Twitter marketing, now, here are a few things you should avoid on Twitter.
• Do not be generic. It is simple to hit re-tweet while not taking the time to mention one thing good regarding the content. However if nobody is aware of why they ought to care, there is no purpose re-tweeting anyway. Take a second to inform your followers why the content is vital, while people are reading and seeing what you have to say, you are also creating trust and loyalty with your followers.
• Do not overuse hashtags (#). The correct hashtags can have as much effect on your tweet as adding a million unnecessary hashtags to your posts. There should be no more than 3-4 hashtags on a single tweet. Any more than that and your tweet begins to look like spam or advertisements.
• Try not to overwhelm followers with multiple tweets in a short time span. Have a wide variety of content. No "real estate talk" with words like "Buy Now!" or "Let me help you sell your home!" People know you're a real estate agent they know you can help them. What you should do is provide information, build trust, credibility, keep it timely, consistent, and relevant to the newest news in your community.
The reason behind engaging through social media is to create a community of people with the same interests while showing them your real estate business services. Real estate marketing by using twitter can make several opportunities for you to grow your business in no time. You just have to use the right techniques to attract people to your work.
Next Steps
I hope you were able to get some valuable information out of this article! In summary, creating a presence online especially on Twitter, is an very important part of your marketing plan because of what it can do for your real estate business. Remember, you are in this for the long run so it's time we begin preparing for it! Please feel free to start a conversation and comment your thoughts below. Also, check out my Agent Tools page where I have compiled resources and recommendations for real estate agents like you, who are ready to take their real estate marketing one step further.
Found Helpful Information? Share It!
Sign up for our Newsletter and receive new content every week!
I began real estate at the age of 18, like many agents, this was not my first career choice. At 18, the world was still very new to me and the real estate industry even more so. I realized that in order to be successful in this industry you must surround yourself with the right people. I was blessed to have great mentors but I found a common problem among myself and my peers. The lack to lead generation skills. It is for that reason that I have decided to build this community and share my knowledge with the world.