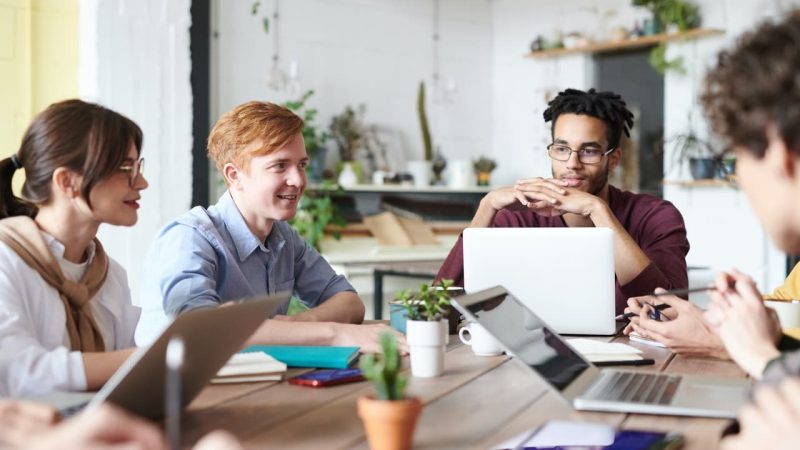 The Complete Guide to the Role of a Real Estate Marketing Coach
There's a lot of talk about having a coach in the real estate industry. Here I'll go over the complete guide of the role of a real estate marketing coach and what you can expect when you hire one.
In general, real estate coaches are often times former agents and brokers who have plenty of experience with novice real estate professionals. When you begin a partnership with a real estate coach, you'll get personalized assistance and advice from someone who knows what it takes to market a real estate firm, create qualified leads, start and nurture relationships, and conclude transactions.
Hiring a real estate marketing coach can sometimes be a difficult and confusing process but fear not, here are some tips to help you identify a coach that fits your needs.
To start off, some basic skills a real estate marketing coach should have include; creating a tailored marketing strategy for you and your business, developing a paid advertising campaign and setting up social media accounts, as well as assisting with more wide-reaching company structure issues, such as determining the correct office space and how to save for retirement.
As I mentioned, some real estate coaches are retired former agents and brokers, while others continue to work and manage their time effectively to assist realtors. Whether you want to deal with a recent retiree or someone who is still on the job, there are certain qualities to consider in order to ensure that you choose the appropriate real estate coach for you:
Qualifications of a Great Real Estate Coach
1. They Have a Track Record of Helping Agents Grow Their Business
When looking for real estate coach candidates, look at their past as a real estate agent to judge their expertise. How many agents have they helped grow their business? Are they knowledgeable in different types of fields within real estate? These include new home construction, luxury, vacation, and commercial, just to name a few.
Also, inquire about their sales history and credentials to see if they have the real estate business expertise needed to assist you become a top-selling agent. You may also learn more about their employment history and other qualifications by looking at their websites, especially their "About me" page. See if they've helped other agents get their careers off the ground are ideal qualities of a great real estate coach.
Here at the real estate marketing masters we have helped 250 agents from many different brokerages and experience levels grow their business by creating a defined brand, generating quality leads, and providing guidance. Every business is different and we provide you a unique experience.
2. They Understand the Marketing Needs of Real Estate Agents in 2022 and Beyond
Setting up a real estate website, blogging regular and relevant content, posting and monitoring on social media, creating video content and running paid advertising campaigns is what a real estate agent in 2022 needs. Inbound marketing is where the top real estate marketing coaches shine. You might wish to avoid employing those who haven't used internet marketing to expand their companies. Yes, offline marketing methods still work for agents in promoting themselves in specific local areas. But to spread your brand's reach as far as possible and truly grow your company, inbound marketing offers you the chance to accrue far more leads than any bench sign or billboard ever could.
3. They Understand and Leverage Agents' Strengths and Weaknesses
The greatest real estate marketing coaches have a natural ability to determine what's working well for an agent, and what isn't. Every individual in every sector requires assistance at one point or another. Having a coach examine all aspects of your real estate firm to identify your talents and shortcomings will only help you become a better real estate professional in the long run.
During interviews with coaches, ask them about their views on your company. Give them a rundown of your recent sales figures. Explain to them the sorts of real estate marketing methods you employ. Provide them with an idea of how you acquire leads. A coach who can pinpoint areas where you may enhance and offer specific advice and suggestions may be just what you're looking.
Ready to Hire Your very Own Real Estate Marketing Coach?
Click HERE to get started with your 1 on 1 Discovery Call
4. They Create to Meet or Speak Regularly With Their Agents
A great benefit of working with a real estate marketing coach is that you'll be able to lean on them for assistance when needed. Some agents keep their clients on call so they can help them with concerns whenever they need it. Your coach should be accessible via email, zoom, and some even through a support chat hotline.
To be effective, a good coach should be able to give assistance to agents from anywhere and at any time, within reasonable hours (like 9 to 6). But remember if you work with international clients then those hours might be different. Find someone you can trust — a coach who is very much accessible, can respond to your concerns promptly, and can provide in-depth thoughts and action items to assist
5. Where to Find a Real Estate Marketing Coach
Whether on your own social media platforms, a discussion board you've set up, or someone else's, it's a good idea to engage with them and participate in discussions online so that you can become recognized and advance thought leadership. These are marketing tips for new realtors that not many people are talking about. People have questions, give them answers! 
Conclusion
Now that you know what to look for in a real estate coach, you need to figure out where exactly you can find one. The good news is you are already in a great place! The Real Estate Marketing Masters not only offers you a personal real estate marketing coach but a community of agents and experts ready to assist you.
Choosing a real estate marketing coach is crucial to the long terms success of your business. I hope these ideas help make your hiring process a bit easier. Are you interested in joining The Real Estate Marketing Masters community and coaching, click here to get started right away! 
We're here to support your success and we're doing that by providing you with the resources, connections and knowledge that you need to be a successful real estate agent today. What good is a marketing course if you don't have someone to advise and strategize with you? Our team of experts is here to provide you with the support and resources that you need to be successful and most importantly take your business to levels you've never seen before. I hope to hear from you soon!
Found Helpful Information? Share It!
Sign up for our Newsletter and receive new content every week!
I began real estate at the age of 18, like many agents, this was not my first career choice. At 18, the world was still very new to me and the real estate industry even more so. I realized that in order to be successful in this industry you must surround yourself with the right people. I was blessed to have great mentors but I found a common problem among myself and my peers. The lack to lead generation skills. It is for that reason that I have decided to build this community and share my knowledge with the world.