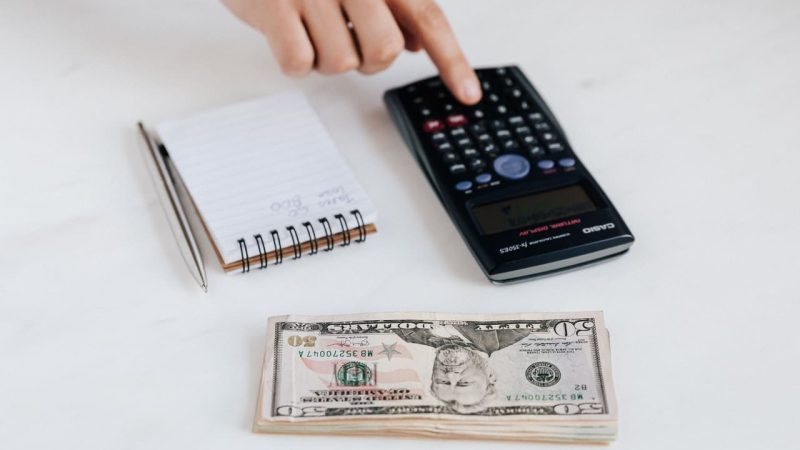 How to Increase Your ROI for Real Estate Marketing in 2022
1. Increased use of social media marketing
Did you post on multiple social media platforms but were unsuccessful in generating engagement?
Now a days, posting isn't enough. A plan is needed to attract fans and convert them into customers of your real estate service. Be observant during the process of engaging potential customers, so you are able to devise a strategy that guides customer research. Along with this, also think about how you can give back to your loyal followers by converting them into loyal clients for life. Are you offering special invitations via social media to events or freebies?
2. Increased use of video marketing
In 2021, statistics show that: marketers goy 66% more qualified leads per year using video marketing and were able to achieve around a 54% increase in brand awareness. In the same time, those businesses who rely on videos will be able to grow their revenue by about 50% quicker than those businesses who don't.
Yes, the year is now 2022 and we are still talking about using video marketing! I wonder why? You may be wondering if video marketing is worth the effort. Well, it's not just worth it – it's necessary to survive in today's competitive market. Video marketing has taken the world by storm and is now the number one tool to generate business.
Video has been around for decades but advances in technology and social media have made video marketing much more powerful than ever before. It allows you to connect with your customers on a deeper level, engage them with your brand and show off your products or services in a way that's never been done before!
3. Increasing Focus on Customer Experience
Your client's experience is a mix of your brand's reputation and your client journey. It can be defined as the process of designing, developing, and delivering a set of experiences to customers that meet or surpass their expectations.
It's important to create an online expectation for your real estate business that represents you well and builds trust with your potential clients. In addition to this, you need to focus on building a good overall reputation for yourself so that when any kind of crisis occurs you have an opportunity to resolve it quickly before it can turn into something significantly worse. This is because a strong online presence could help keep any tarnishes on your business's image from being amplified by social media threads and followers.
4. Increased focus on local SEO strategies
Every business needs a strong presence in the local market, especially as a real estate agent, and SEO is the best way to do so. Having a strong local SEO presence is important for your business to grow. It allows you to dominate your territory and keep up with competitors.
Local SEO can be defined as a strategy that focuses on ranking locally relevant content over a broader range of keywords. This can be achieved by ensuring that your website, one of many factors, contains well-written, unique content that is optimized for the search engine crawlers and well-structured for people who are looking for it in your area.
If your real estate website has great content and fresh information, you will gain the trust of your clients and they will rely on you for their information needs. In addition to that, geo-targeting is crucial when optimizing your site for organic search engine optimization. Focus on adding communities that you farm or do consistent business in.
5. Increased focus on live event attendance & Live streaming of events
Live events and live streaming are becoming more popular as a way to promote oneself and grow one's fan base. There are different ways to use live events and live streaming, but the idea behind both is the same: they help people become more accessible to their fans and in your case, your potential clients.
For those who want to promote themselves in person, the best option will be a live event. Live events allow for people to come together in person and connect offline as well as online through streams or social media posts.
Conclusion
Now that you know 5 ways to help you increase your ROI in real estate marketing for 2022, The Real Estate Marketing Masters not only offers you a personal real estate marketing coach but a community of agents and experts ready to assist you.
I hope these ideas help make your real estate business much more profitable in 2022. If you are you interested in joining The Real Estate Marketing Masters community and coaching, click here to get started right away!
We're here to support your success and we're doing that by providing you with the resources, connections and knowledge that you need to be a successful real estate agent today. What good is a marketing course if you don't have someone to advise and strategize with you? Our team of experts is here to provide you with the support and resources that you need to be successful and most importantly take your business to levels you've never seen before. I hope to hear from you soon!
Found Helpful Information? Share It!
Sign up for our Newsletter and receive new content every week!
I began real estate at the age of 18, like many agents, this was not my first career choice. At 18, the world was still very new to me and the real estate industry even more so. I realized that in order to be successful in this industry you must surround yourself with the right people. I was blessed to have great mentors but I found a common problem among myself and my peers. The lack to lead generation skills. It is for that reason that I have decided to build this community and share my knowledge with the world.