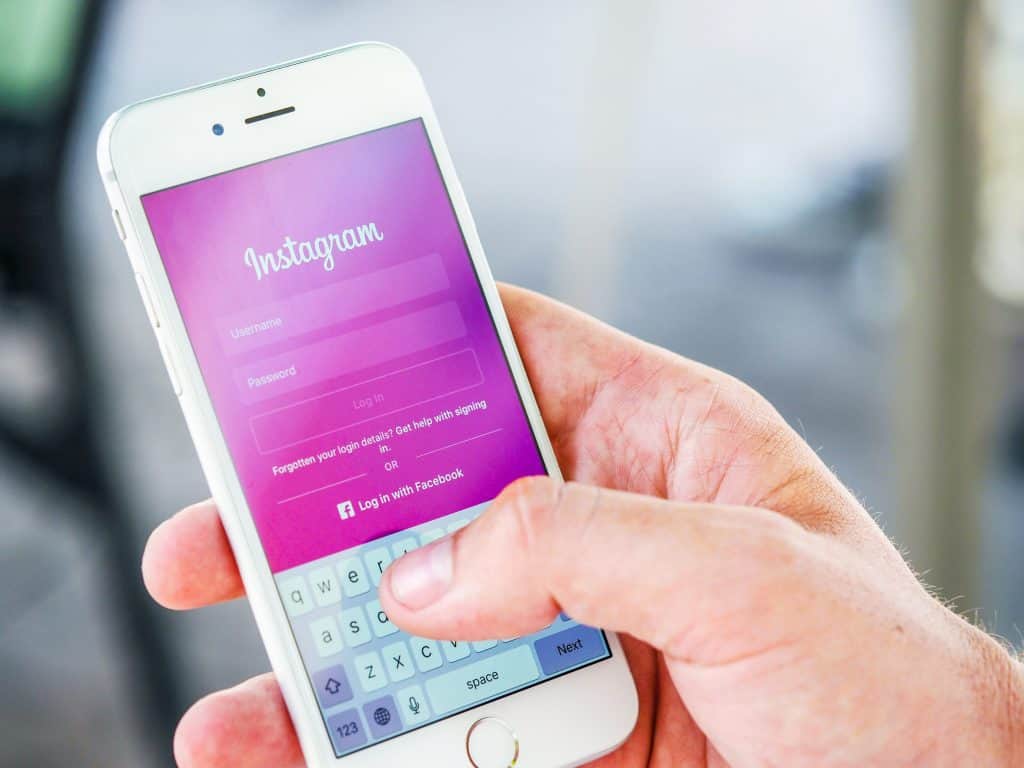 According to statistics, Instagram has over one billion active users with 34% being millennials, over 500million daily users, over 95million posts per day, over 4.2 billion 'likes' on pictures and videos per day. As of 2018, it was recorded that over 180 million Instagram users took some business actions like calling, emailing, using the map, getting directions or visiting a website, its time you implement real estate marketing through Instagram.
Instagram for Your Real Estate Business
Even though Instagram is a visual medium which is one of the best ways for real estate agents to showcase their homes to attract new and potential buyers, it is quite sad that just a little above 14% of real estate agents make use of Instagram. As real estate agents have also claimed that 80% of their marketing involves the use of visual assets, putting your business on a platform that supports image, video-sharing and follower engagement, it is possible to multiply your sales without having to compete with other agents.
Here are some statistics of US businesses on Instagram.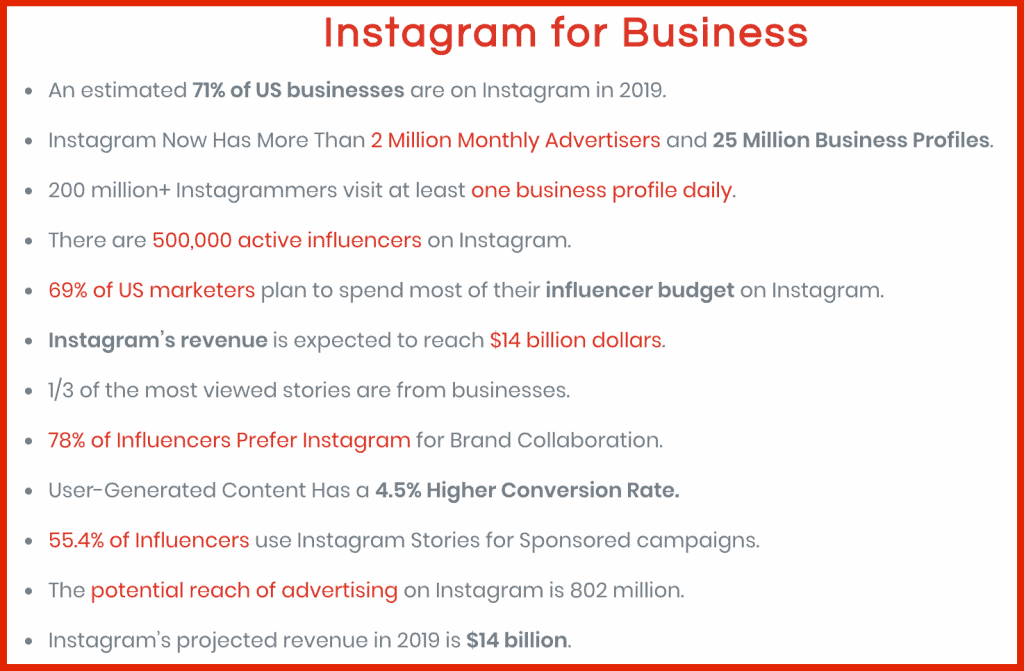 Source: omnicoreagency.com
To effectively market your business through Instagram to generate leads, here are the things to do:
Set up your business page: For your real estate marketing, your Instagram page should reveal what you do. So write a compelling bio that reflects your real estate business, and start your lead generation by inviting your friends and loved ones to follow you. If you were able to join different platforms over the years, announce your new profile and request for a 'follow.'
Post engaging content: The kind of content you post determines the effectiveness of your real estate marketing. Before you post contents, think about the type of leads you want to generate. Do you want to reach out to local homeowners who want to sell or rent their properties? Do you want to reach out to those who want to rent or buy a property in your area? Or buyers looking to relocate? Identify your focus, then begin to post contents that will drive the leads to your page. Ensure your posts tell a story about meeting the needs of your audience
Make use of the right hashtags: According to stats released by Sprout Social, an Instagram post with at least one hashtag have higher engagement than one without relevant hashtags. Make use of tools like Export Tweet, Hashtagify to get hashtag specific to your niche. Make use of analytics to see what people interested in your niche commonly search. Use these hashtags on each of your posts. Some high traffic real estate hashtags include: #newlisting, #homeforsale, #realestate, #realestateagent, #househunting, #broker #luxuryrealestate.
[How to Earn Trust Through Online Real Estate Marketing]
Bring your properties to live: The statement 'Videos don't lie' is common to Instagrammers. This is because they believe that videos are more real than pictures. So bring your property to life with videos. Video mix the features of your property and make use of Instagram added features like Instagram Live, Instagram Stories, and IGTV for your real estate marketing.
Run targeted ads: Instagram marketing for realtors also involve running targeted ads. Instagram allows you to run location, behavior, and interest and demographic-specific ads. You can target wealthy Millenials in California who are also frequent travelers. Run target ads with bright, attractive, and high-quality images and videos. Eliciting an emotion in your audience will cause them to kike your posts and follow you to see more of your content.
Measure your engagement: Check your insight to see those who went through your page, their age range, gender, location and the content that attracted higher participation. Measuring your engagement will help you to improve your real estate marketing.
Share stories: Sharing success stories and testimonies help you build trust. So when you sign a deal with a new family, take pictures, and make videos to show how satisfied they are with your services.
Instagram is a perfect marketing media platform for realtors. However, your goal, as a Realtor, will only be achieved when you tactically craft your presence to build your audience and increase your influence on the platform. Although overnight success shouldn't be expected, following these practices will help you achieve your goal in no time.
[Learn about 20+ Mind-Blowing Instagram Stats and Facts]
Next Steps
I hope you were able to get some valuable information out of this blog and understand real estate marketing through Instagram a bit more! Building an established audience on Instagram can be very beneficial in the longevity of your business and help you generate leads. Please feel free to start a conversation and comment your thoughts below. Also, check out my Agent Tools page where I have compiled resources and recommendations for real estate agents like you, who are ready to take their real estate marketing one step further.
Found Helpful Information? Share It!
Sign up for our Newsletter and receive new content every week!
I began real estate at the age of 18, like many agents, this was not my first career choice. At 18, the world was still very new to me and the real estate industry even more so. I realized that in order to be successful in this industry you must surround yourself with the right people. I was blessed to have great mentors but I found a common problem among myself and my peers. The lack to lead generation skills. It is for that reason that I have decided to build this community and share my knowledge with the world.