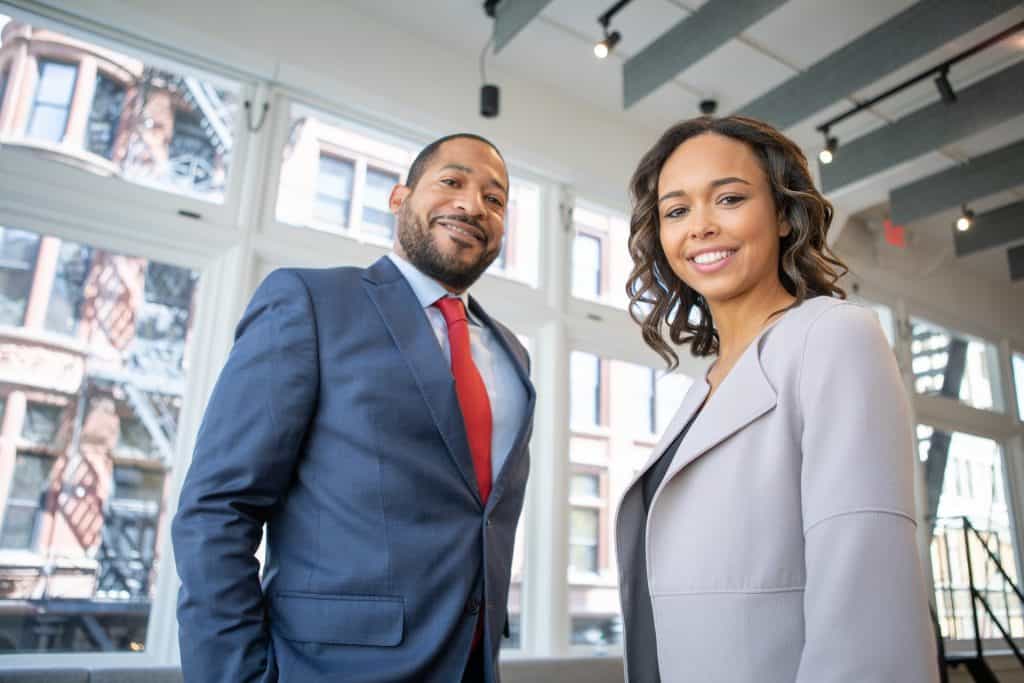 Facebook Marketing for Real Estate Agents
Life (especially the real estate industry) has become really competitive, most of the time you're thinking about how you can stand out among other real estate agents and maximize your profits profit. In this article, I'll show you how to leverage facebook as a real estate agent. You don't need too much to be able to stand out and make good profits. All you need is to be able to access a media channel which is the most effective for marketing your business; and also have the 'know-how' for making your real estate business known. For many real estate agents that are just now starting off, the most cost effective way of building their audience is through social media. Don't worry, I know you have plenty of questions. I've got you covered! This article will show you how to build your audience and generate leads for your real estate business. Follow very carefully the following paragraphs.
First things first, create a goal. I can't stress enough how important this is. It's more than just know what your goal is. You must also know how to get to the end goal. This article will emphasize how to generate leads through social media (in this case Facebook specifically) and help you take advantage of the vast number of Facebook users to promote your real estate business. Here are some of the best ways to generate leads on Facebook as a realtor.

Why Facebook?
So, why Facebook? You've probably heard plenty of times that you must be on Facebook in order for you to create a successful social media marketing campaign. This is true, but what's the point of having a Facebook business page and running ads if you don't know what you're doing? In this strategy, I'm going to guide you through Facebook as well as explain the benefits of Facebook for your business.
[Read more about Why Is Marketing Important in Real Estate?]
Create a Facebook Business Page
The first thing you need to do is create a Facebook account if you don't have one already. Creating a Facebook account would grant you access to create a Facebook page and begin the journey on creating a successful campaign for your real estate business.
Afterwards, enter the basic information required of you in creating your Facebook page such as; the page name, category, address, contact info, etc…
When creating this page, make sure you take advantage of the call-to-action feature as it is imperative. This call to action feature should be accompanied by the right copy. The copy is what would motivate people to click on the icon. It's was causes you to take action on something.
There are some words that have a stronger impact on people. Those words cause reactions and in marketing that's exactly what we want.
Here's some help for effective copy. I've put together for you a list of the top 12 most effective words in the English language.
12 Most Persuasive Words in the English Language
No one wants to feel as if they're communicating with a robot or someone who is not real, especially in a real estate transaction! Be funny when it's appropriate so that you can show your humanity. For example, first time home buyers already are on edge about the whole process, the last thing they need is a real estate agent that doesn't have fun and ease the situation a little bit. Your humanness will shine through when you add some humor and fun to posts, emails, and even sales pages.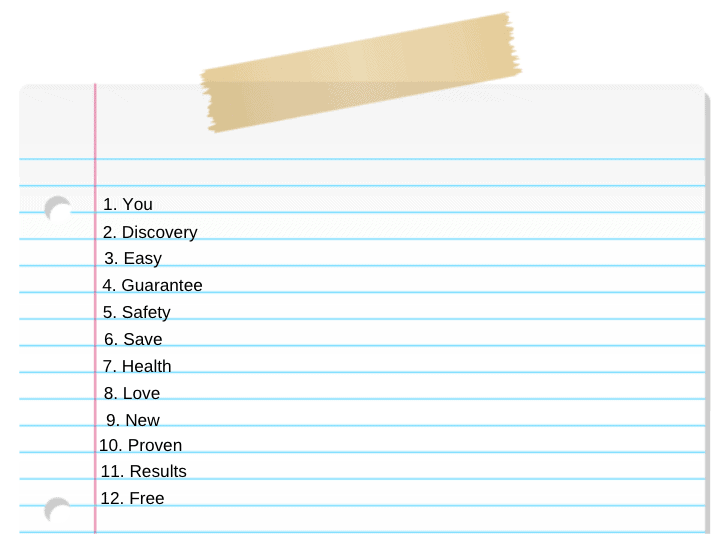 All of these words carry emotion. Don't be afraid to use them, as emotion is the key to persuasiveness.
Post Engaging and Relatable Content
A lot of people underestimate the role of content creation in lead generation as they think promoting ads is the only way to generate leads. Promoted ads work wonders but post content is not totally ineffective. One major advantage is that it is free. As a realtor, you have to discover what your audience is asking for and provide it to them as simple and as clear as possible.
The truth is that whatever content you decide to post has to be reliable and helpful. When you're going to put out new content, ask yourself if the piece is one worth sharing before uploading it. Also, it never hurts to include a be a bit of humor in your content. People love to see a real estate agent that knows that they're talking about, is helpful and can have a good time!
[Recommended read: The Reputation of a Real Estate Agent.]
Don't Do This
Never upload a boring social media post filled with technical jargons. Make it easy to read. By being direct and simple, with time, you'll begin to see how your audience is responding and you can begin to adjust your content accordingly.
Remember, you also don't want to spam them with too many post or messages. Five to seven posts on Facebook per week is enough.
Facebook Ads
Facebook ads are simply advertisements done through Facebook. They're placed on various different parts of the platform where users are most likely to see them. The places where you run your ads are called "Placements". Depending on the objective you choose when you create your campaign, your ads can appear on Facebook, Instagram, Audience Network and/or Messenger.These placements include:
Feeds
1. Facebook Feed
2. Instagram Feed
3. Facebook Marketplace
4. Facebook Suggested Video
5. Facebook Right Column
Stories
1. Facebook Stories
2. Instagram Stories
3. Messenger Stories
In-Stream
1. Facebook In-stream Videos
Inboxes and Messaging
1. Messenger Inbox
2. Messenger Sponsored Messages
Contextual Spaces
1. Facebook Instant Articles
More Apps and Sites (External apps or websites)
1. Audience Network Native, Banner and Interstitial
2. Audience Network Rewarded Videos
3. Audience Network In-stream Videos
Apart from being a social media platform, Facebook has also become a large market place for any kind of business, real estate included.
Building real estate relationships that last is part of the goal of emotional marketing. When you've formed an attachment with the consumer, they will stick with you for years – through price increases, trials and tribulations, and more. You can't go wrong with building relationships.
Creating Facebook Ads
First, you have to create compelling ads using images or videos. Statistically speaking video are proven to be 5X more effective than images. It is important to note that these ads must be creative and captivating to attract buyers or sellers to you. The carousal format is the most advisable format to choose to get the best result, although, other options are great too.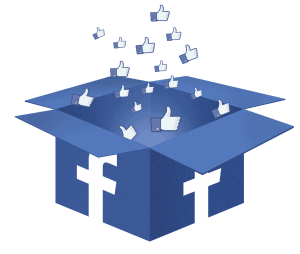 Once your ad format has been chosen, you would be faced with the responsibility of choosing your target audience. Pay attention to the options that Facebook would provide for you and carefully study them to select the most effective. Your demography could be in regards to income, home type, likely to move etc.
Once your ad is ready, you need to create perfect copy (text) that would complement it. Your copy should attract prospective Facebook users and generate clicks/engagement on your ad.
If you're marketing a listing, you could describe the home explicitly using bullet points with the right adjectives or you could appeal to their emotions using incentives like "What if I told you that you can get your dream house at a giveaway fee. Find out how here!". Whatever copy is used, make sure you leave your customers seeking to know or have more. Afterwards, run your ads and watch how much result it would yield.
[New Study: What 100 Social Media Followers Are Really Worth by Neil Patel]
Create An Offer (Lead Magnet)
Offers or lead magnets are instruments used as exchange for potential clients contact information. These are very useful tools which a real estate agent can implement to generate more leads. As a realtor, you can drop a link of your offer/lead magnet on your Facebook page, or any Facebook group you are in. Can can also run a separate ad highlighting your offer/lead magnet.
Once a potential client clicks on the link, it takes them straight to your landing page where they would submit their details in exchange for the lead magnet There are various forms of offers you could choose from. You can decide to make use of the eBook lead magnet by providing content that answers questions relating to real estate issues.
For instance; you can talk about the home buying process for first-time home buyers. Convert it to an eBook format, make it beautiful, educative and attractive then upload the book cover on your page with a link to download it or view it!
You could also implement the use of a "cheat sheet". This would inform readers the best to go about doing something. For instance, you can create a cheat sheet on 'How To Deal with a Foreclosure'. One good thing about Cheat sheet is that people value it because they see it as a shortcut to do something rather than having to think for themselves!
All in all, before making use of offers/lead magnets on Facebook, make sure that it's solving a particular problem. Make it easy for the target audience to read and understand. Make sure that the design is professional and attractive because after all, it does represent your business.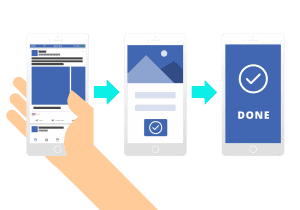 Next Steps
I hope you were able to get some valuable information out of this article! In summary, building a real estate audience through Facebook is not hard but it does take time and patience. This is a long term game and investment so it's time we begin preparing for it! Please feel free to start a conversation and comment your thoughts below. Also, check out my Agent Tools page where I have compiled resources and recommendations for real estate agents like you, who are ready to take their real estate marketing one step further.'s
Found Helpful Information? Share It!
Sign up for our Newsletter and receive new content every week!
I began real estate at the age of 18, like many agents, this was not my first career choice. At 18, the world was still very new to me and the real estate industry even more so. I realized that in order to be successful in this industry you must surround yourself with the right people. I was blessed to have great mentors but I found a common problem among myself and my peers. The lack to lead generation skills. It is for that reason that I have decided to build this community and share my knowledge with the world.