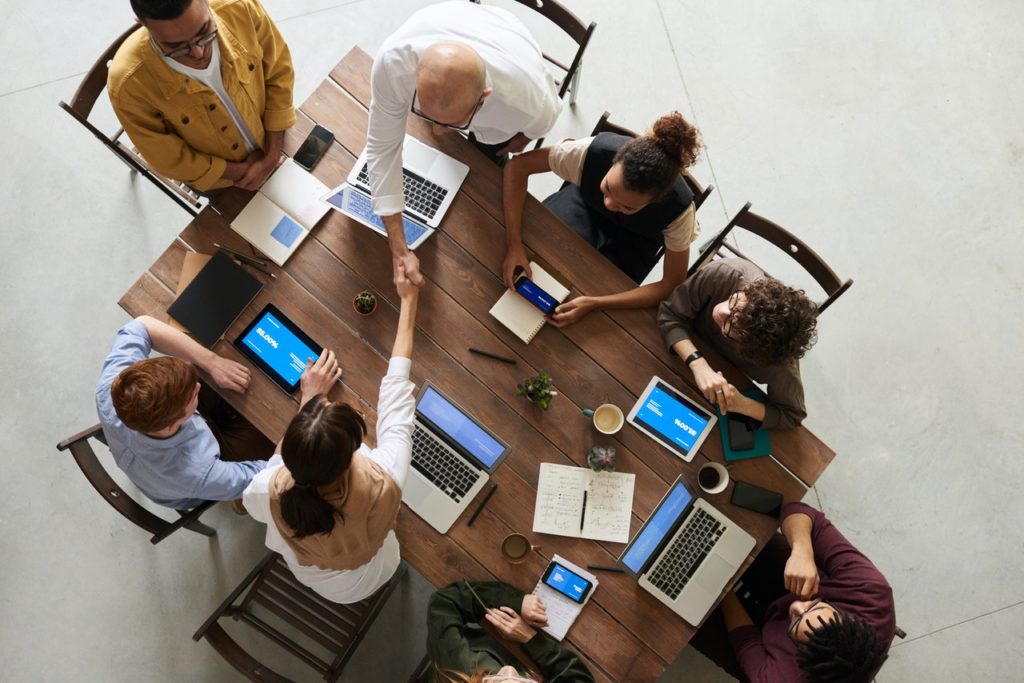 Tips to Establish Yourself as a Real Estate Leader
Content curation is the process of selecting, assembling, and organizing relevant information of owned and third-party content that is of interest to your audience. The content you curate can help you become the go-to resource for your audience on all things in your niche. However, there is more to it than making a list of links to content of interest to your viewers if you want to advance your brand and establish yourself as a real estate leader.
Publish a Weekly Spotlight Post
This is a great way to curate real estate content that you think is of importance to your audience, whether it appears on your site or on your social media. A round-up post of real estate information sent out in a newsletter with corresponding links, as well as your thoughts about the content you're curating, is essential to establish yourself as a real estate leader.
Publish a Regular Series
Another way to curate content is to set up a topic that you'll focus on each week for a regular series about the information you want to disseminate to your audience. For example, you could contact other people who work with your audience and ask them to submit answers to one burning question your audience has each week. This works great in real estate especially when you're asking questions in your Instagram stories or Facebook lives.
Add Links to Curated Related Content from Your Original Posts
Another way to curate real estate content in a way that feels natural is to find relevant content to link out to from your original post. The content can be yours on other platforms, or someone else's – as long as it doesn't take away from your ability to build your email list or send your audience away from your site.

Publish "The Best Of …"
One of the best ways to curate content on a regular basis is to set aside time to showcase the best content you've published, or other people have published that is relevant to your niche. The main thing is that the content you curate must be relevant to your audience, or it won't work. In real estate you can do this to highlight other listings or listings that have recently sold! One title can be "The Best of Homes under 500k!" 
Add Value to Curated Content  
Ensure that any content you publish, whether original or not, is important to your audience. You want to establish yourself as a real estate leader that knows what the audience wants and how to deliver it to them. If you don't know why this content matters to them and you can't explain why it should matter, then it's probably not content you need to publish.
To Establish Yourself as a Real Estate Leader, use Other People's Professional Research
One awesome way to establish yourself as a real estate leader is to curate research instead of articles. You can explain the research in your own words and link to the research too. When you share your thoughts, this is the start of developing a reputation of someone who knows their stuff. Showing that you're up to date on current industry research is a sure-fire way to promote your thought leadership. 
As you gather real estate content to publish, always ensure that you explain why it's important to your audience and what they should do next. If you're sharing only what's important and valuable to your audience, it won't take as much time. After all, the value of content can only be worth as much as it is to your audience. 
So, are you interested in learning more and becoming a real estate leader and marketing master? Head over to the Agent Toolson my website for more strategies, techniques, and information about real estate marketing. 
Found Helpful Information? Share It!
Sign up for our Newsletter and receive new content every week!
I began real estate at the age of 18, like many agents, this was not my first career choice. At 18, the world was still very new to me and the real estate industry even more so. I realized that in order to be successful in this industry you must surround yourself with the right people. I was blessed to have great mentors but I found a common problem among myself and my peers. The lack to lead generation skills. It is for that reason that I have decided to build this community and share my knowledge with the world.