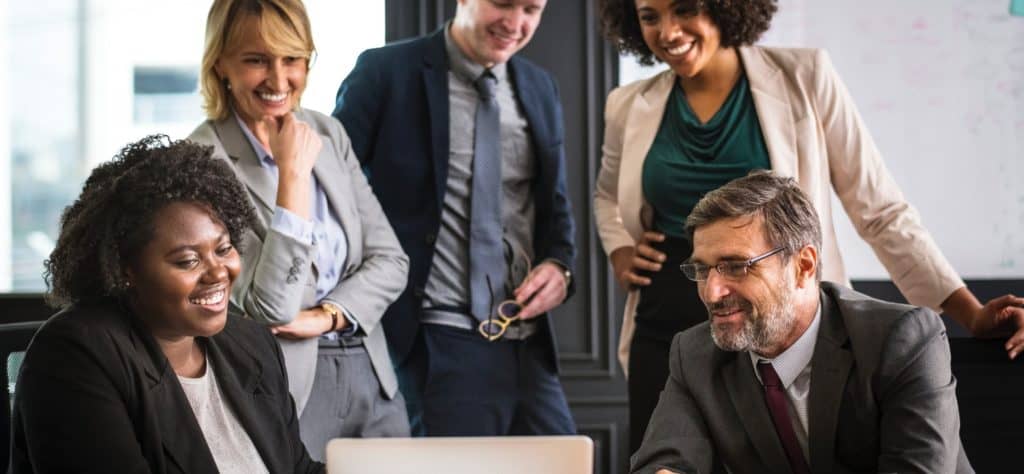 The Future of Online Real Estate Education
We live in a world filled with millions of pages worth of information about a single topic. Where one can search for anything and everything online and 99.9% of the time, find an answer. There comes a time that we must stop and ask ourselves, is the traditional education system of a physical classroom dead? Is the world slowly transitioning to an all-digital environment? What does that mean for real estate agents education?
There are many reasons why the future of real estate education is shifting to the online world but before we get to those stated reasons, we need to answer a few questions first.
1. Do students learn as much from a computer screen as they do from a live teacher?
2. How do I ensure I am getting the proper information and ensure that learning and growth are taking place?
3. Will this form of education lower students social skills and communication skills?
The truth is; we need to answer these questions because whether we're ready or not, the computer screen is quickly overcoming the "live" classroom as the preferred model! I speak from experience having to take 3 different types of classes in college.
First, the traditional classroom setting, students in chairs and a live teacher. Then there are the hybrid classes where 80% of your work is online but you might meet once or twice a month in a classroom with a live teacher for group projects or tests. Last but not least, the online classes, which is self-explanatory.
It's important not to discredit online education because nowadays, many big renown colleges and universities offer bachelors and masters degrees 100% online. This is a quickly growing form of delivering education!
There are many real estate schools that now offer both online classes and in-person courses, but why? Why does online education work for some people but not others?
I've narrowed it down to the main four reasons why statistically some students prefer real estate online courses.
Four Reasons Students Prefer Online Courses
Let me offer some insight on why online learning is here to stay, and how we must adapt to this form of education as time marches on.
1. It's all on a computer screen. We love screens.
According to MarketWatch.com, "American adults spend more than 11 hours per day watching, reading, listening to or simply interacting with media. That's up from nine hours, 32 minutes from just four years ago." I interviewed students taking online courses and they reminded me that a screen is their natural habitat. They are digital natives, interfacing with a screen is often more normal than interacting with someone face-to-face.
2. It allows students to work at their own pace on their own time.
The primary reason students prefer online learning is the ability for them to go slow or fast, based on whether they are retaining the information. This is how they approach video games, Facebook, and other social media outlets.
I interviewed Paul, a student, dad, and a full-time employee and he stated "online classes allowed me to work full time, go to school full time and have a family. Very busy, but at least the opportunity was available. If I had to make class times spread out throughout the week, it would have never happened." I can only assume that many people trying to start a real estate business have full-time jobs and a family. Online real estate classes can be a great option for busy people wanting to get their foot in the door.
3. It empowers interaction, even for the shy students.
Let's face it, not every student learns the same way! Some shy students sometimes have a hard time in live classes. This goes to real estate agents as well. The idea of going to the front of the classroom or presenting in front of a large audience can be a bit nerve-wracking. Several online teachers and professors agree that shy or introverted students are more apt to weigh in on a discussion when it's a digital dialogue as opposed to face-to-face , where they can become intimidated.
4. It allows a virtually unlimited amount of students to enroll and learn.
One big challenge colleges and universities face is the limited amount of students they can accommodate. Some classes are already held in an auditorium of 100 + students. Some students are also placed on waiting lists for classes they are required to take in order to graduate. Whatever the situation may be, there have to be flexible options where working people can find time to finish. Below is a graph showing the increase of real estate agents in the US in the last 6 years. We need different class options for all of these hundreds of thousands of real estate agents that are joining the industry.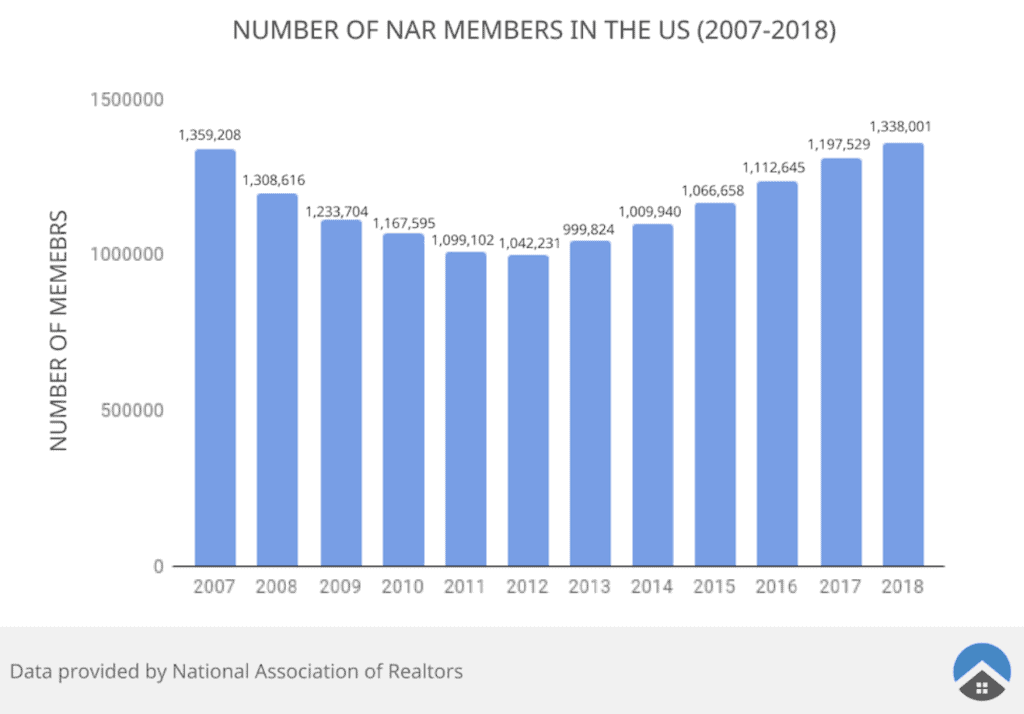 Next Steps
I hope you were able to get some valuable information out of this article! Please feel free to check out my Agent Tools page where I have compiled resources and recommendations for real estate agents like you, who are ready to take their real estate marketing one step further.
Found Helpful Information? Share It!
I began real estate at the age of 18, like many agents, this was not my first career choice. At 18, the world was still very new to me and the real estate industry even more so. I realized that in order to be successful in this industry you must surround yourself with the right people. I was blessed to have great mentors but I found a common problem among myself and my peers. The lack to lead generation skills. It is for that reason that I have decided to build this community and share my knowledge with the world. 
Sign up for our Newsletter
Click edit button to change this text. Lorem ipsum dolor sit amet, consectetur adipiscing elit