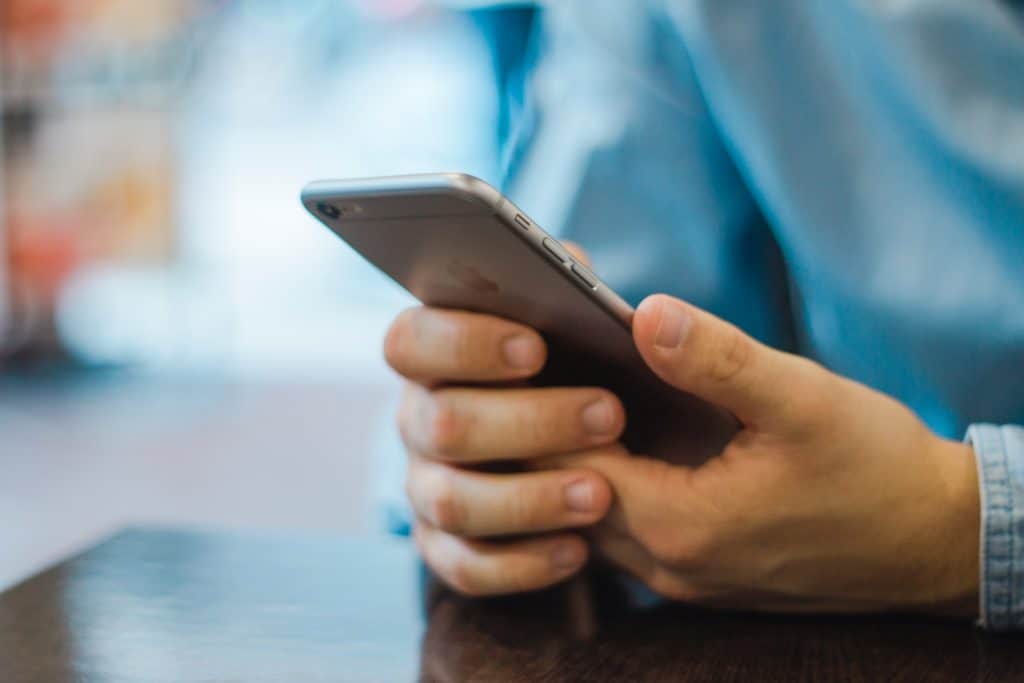 Are there any real estate apps that can help a buyer or seller facilitate the home buying or selling process? Absolutely!
These days, there seems like there is an app for everything. They are convenient and here to make our lives that much easier. The home buying process can be stressful and overwhelming at times, but fortunately there are even apps that can help facilitate buying or selling a home. These apps are a one-stop-shop loaded with all the information you need to help ease the buying process. Whether you are on the go or a total techie, these 5 apps are a must-have when looking for your perfect home.
While this may be the website that homebuyers visit the most, you can now easily access millions of homes for sale on the Zillow App that you will not find on MLS. The Zillow App sends you instant notifications to let you know when there is a price change. It also tells you when new listings are uploaded and when a new rental becomes available. With tools that help you determine your budget, save your favorite homes and connect you with a local agent, this App is perfect for house hunters who are on the go.
 
This App is loaded with custom features. From scheduling home tours right from the App to instantly sharing via text or email your favorite home. In Redfin, you can see which homes are predicted to sell the quickest and useful comments on homes from people who have visited them help the user in their home buying decision. With a variety of different search filters, finding the home you are looking for on Redfin is quick and easy.
 
What makes this App unique is being able to snap a photo of a home and instantly receive information. Some info includes the home's value, taxes, interior photos and much more. Also, not only is this App catered toward buyers and sellers but it also has a variety of features specifically for real estate agents. This App helps make comparison shopping simple and easy by storing all of your favorite homes in one place. Download HomeSnap to see why home buyers are raving about it.

Truila helps homebuyers not only find a home but a place to live. With a variety of interactive maps that have crime reports, school ratings, and local shops in the community you will feel that much more confident that where you are moving is safe. Truila helps you filter everything you are looking for in a home. Above all, it notifies you when a home hits the market that matches your preferences. With organizational features that set this App apart from the rest, your home buying process will be seamless.

This App is perfect for every millennial that lives on social media. Doorsteps Swipe is the Tinder for home buying! This App is a breath of fresh air when the home buying process gets stressful. You can like or dislike the home. The App filters a variety of homes catered to your taste. With one swipe you may find the home of your dreams with this App. 
[Read this article to find 5 Signs that you've found the right home for you.] 
If you have any favorite real estate app make sure to comment them below! We would love to check them out. The more we know the better we can help people find the best apps.
Next Steps
I hope you were able to get some valuable information out of this article! Please feel free to check out my Agent Tools page where I have compiled resources and recommendations for real estate agents like you who are ready to take their real estate marketing one step up.
I began real estate at the age of 18, like many agents, this was not my first career choice. At 18, the world was still very new to me and the real estate industry even more so. I realized that in order to be successful in this industry you must surround yourself with the right people. I was blessed to have great mentors but I found a common problem among myself and my peers. The lack to lead generation skills. It is for that reason that I have decided to build this community and share my knowledge with the world. 
Sign up for our Newsletter
Sign up to our newsletter and be the first to receive new content.